Click to Call on Printed Materials
Click to Call on Outdoor Campaigns
Billboards, banners and posters become interactive if Click to Call is added to them. Imagine a potential customer watching your ad while waiting for the bus. You could make the most out of your ad just by giving your customer the chance to use this dead time to contact you. Click to Call QR used in you outdoor campaigns drive your customers to interact with you.
Click to Call on flyers, handouts, brochures, bills.
Boost your sales just by adding a QR Code to your flyers, handouts or brochures. Recipients of your printed material may scan the QR using their phone, fill in their number and receive your call to place their order. What is more, add a Click to Call QR to bills sent to your customers, so that they can contact you free of charge and prove that customer care is more than words to you.
Click to Call on Business Cards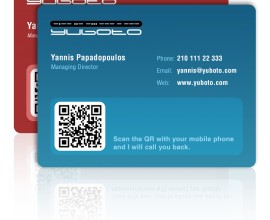 Your business card has all your contact details printed on it, but why not make it even easier for someone to contact you? This is why you have handed out your business card anyway. A Click to Call QR code will bridge the gap between the printed card and your telephone device, letting the recipient contact you just by scanning it!
Click to Call on packaging
When your customers search for a phone number on your products' packaging, they are really interested in contacting you. So why make it difficult for them, by using long free of charge numbers? Just add a QR code that they will scan and receive your call, on order to get all their questions answered in no time.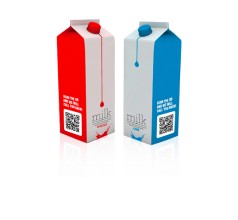 How users experience click to call on Printed Materials
The procedure starts as soon as the client scans the Click2Call QR code with his mobile phone.
A window pops up asking the client to enter his/her phone number and click on «Request to get a callback»
In return, 2 phone calls are being made by Yuboto. 1 to you and 1 to the customer. Once both calls are answered, the calls are then getting connected and conversation starts.
See Also: Webpages, social media, mobile apps, newsletters and email messages as a clickable link or banner